WANT TO KNOW HOW

SPORTS BETTING REALLY WORKS?
YOU'RE IN THE RIGHT PLACE
OBJECT OF THE GAME
Sports betting gives fans like you a way to bet on hundreds of outcomes in all sorts of games, matches and events. Bet on who will win, by how much, or get way into the game and bet on specific action—like who will kick the winning goal or sink the winning basket. Predict the correct outcomes and your bets will pay out based on the odds. 
CHOOSE YOUR WAY OF PLAYING
In Ontario, there are two ways to bet on sports—online or in-store. Learn more on how to bet based on your preference: 
19+
PROLINE+ is Ontario's online sportsbook, with live-betting options and more events and markets to bet on.
18+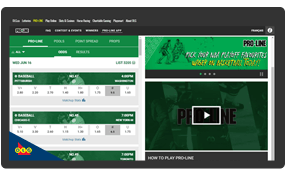 Classic PRO•LINE is played at your local retailer using the PRO•LINE App or a paper selection slip. No registration required, with direct cash payouts.
BETTING OPTIONS
Here's a breakdown of what you can bet on in PROLINE+ and PROLINE:
BET ONLINE
Bet on a range of markets or outcomes, all from one central place, online:
MONEYLINE: bet on which team will win the game 

POINT SPREAD: bet on whether one team's score will beat or cover an assigned handicap

OVER/UNDER (TOTALS): bet on whether the total score of a game will be over or under an assigned amount

PROP BETS: bet on whether a specific action in a game will take place 
BET IN-STORE
Choose which sports lottery product to purchase from your retailer:
PRO•LINE: bet on which team will win, by how much, and if the score is 'over' or 'under'

POOLS: bet on which teams will win, period.  

POINT SPREAD: bet on whether one team's score will beat or cover an assigned handicap

PROPS:  bet on whether a specific action in a game will take place
HOW TO READ DECIMAL ODDS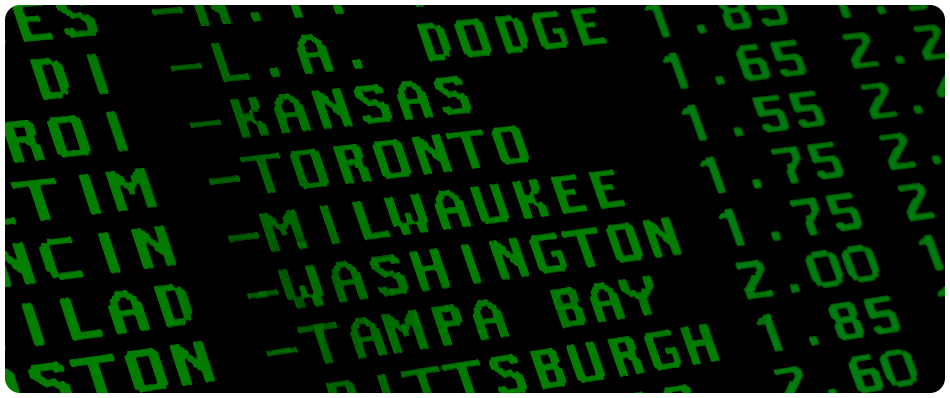 There are odds associated with every sports betting option you can make, from who will win the game, to whether a player will score a touchdown. Each option will have an assigned odds number.
PROLINE+ and PRO•LINE feature decimal odds, which are considered the easiest to work with. When you see a figure like 1.50 or 2.17 on a betting line, those are decimal odds—they help you know whether you're betting on the favourite or the underdog (i.e. the more or less likely outcome).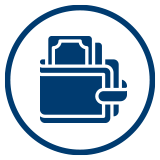 PAYOUTS
Payouts are calculated by multiplying your bet with the decimal odds. E.g. If odds are 3.30, a winning $10 bet would return $33, including the original bet.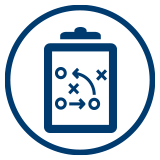 UNDERDOGS
The higher number is the underdog, or the less likely outcome. Since it's less likely to occur, the payout is greater if it does. It's a riskier bet for a higher potential reward.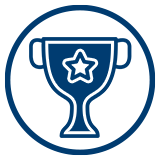 FAVOURITES
The lower number is the favourite, aka the more likely outcome. Since it's expected, the payout is less. It's a safer bet so it provides a lower potential reward.
COST OF PLAY
Set your own bets, with minimum and maximum purchase amounts depending on how you play and what you're betting on.
PROLINE+ bets start at $.10 and maximums vary by sport, league or market. 
If you're registered for PROLINE+, you can set a Sports Spend Limit under your My PlaySmart Tools.

PRO•LINE, PROPS, and POINT SPREAD lets you bet anywhere from $2 to $100 per ticket

POOLS costs a minimum $5 with options for "box play" that multiply up to $80 per ticket
No matter how you play, set a budget. Playing a $100 ticket once a week would cost $5,200 per year.
CAN SPORTS KNOWLEDGE HELP YOU WIN?
Your sports skills and knowledge of teams or players can help you make more informed decisions when betting. While past performance can give you insights for making your picks, ultimately you can't be sure how things will turn out in the next game. In sports, no bet is a guaranteed win.
Get more info on sports betting odds, strategies, and how to play tips.