To play with real money, you'll be guided through a few easy steps: Register, set your 7-Day Deposit Limit, make a deposit and you're off.
To make a deposit or withdrawal, click the dropdown beside your balance after login.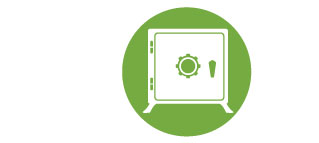 You've set your 7-Day Deposit Limit; you're ready to play. But first you must make a deposit into your OLG account using Visa Debit, Visa Credit, MasterCard, Debit MasterCard or INTERAC® Online payment.
Your deposit is processed and your account is credited once approved. If you do have any questions, you can always contact Player Support.
Want more info on Visa Debit, Visa Credit, MasterCard, Debit Mastercard or INTERAC Online payments? Find out more about our  deposit methods.
New to OLG? Simply register, deposit and play!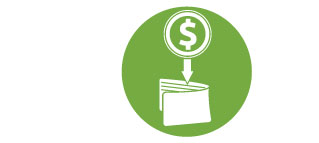 Withdrawals from your OLG account are made through Electronic Funds Transfer and are deposited directly into your bank account within 3-5 business days. To process a withdrawal, you must first register your bank account. This is a one-time process, provided you do not change bank accounts.
To do this, you will need to know your bank institution, transit and account numbers and upload banking documents to OLG for verification. To make sure the process goes as smoothly as possible, carefully read the instructions, include the correct bank account information and provide the correct documents with all the required information included. Accepted documents are listed below.  NOTE: they must include your Name, Address and bank account information:
Bank Statement – either downloaded, copied, or photographed and recent (within 2 months)
Void Cheque – this includes electronic void cheques, photos or copies of a void cheque
Cleared Cheque – this can be a copy or other electronic image and recent (within 2 months)
Verification typically takes less than 5 business days however it may be longer depending on the volume of requests.  If you have been waiting for more than seven (7) days, please contact us.   When the account if verified, the ability to withdrawal funds is enabled.
After your account has been set up and verified, withdrawals are easy.  Simply select the amount of money you want to withdraw and follow the steps.  Please remember that you are only permitted to have one successful withdrawal request per day.  Withdrawal requests are reviewed and approved daily.  Once approved, they are sent to the bank where the banking systems take over.  You should expect a withdrawal request to take 3 to 5 business days to reach your bank account.  If there is an issue with your withdrawal, we will contact you via email.
Changed your mind or wanted to change the amount of your withdrawal?  No problem.  If we haven't already processed your transaction, you can cancel it and request a new one if you choose.
You can check the status or cancel the transaction in the Banking section of 'My Transaction History'.  Withdrawals that can be cancelled with have the option displayed.
If you are not sure you have all the right info, check out our  Banking FAQ section, contact your bank or get in touch with  Player Support.