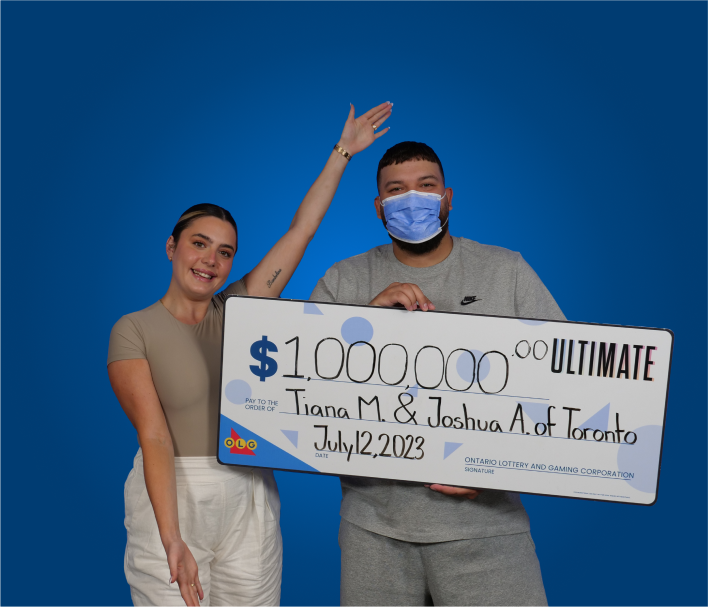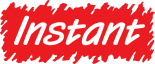 25-year-old Tiana and 26-year-old Joshua of Toronto are planning their bright future with their recent $1 million INSTANT ULTIMATE win from the December 31st, 2022 draw.
Tiana and Joshua took home their first big win shortly after moving to Vancouver. "We lived in Ontario for about a year, but we had to move back to Vancouver," said Tiana. "I like playing with OLG because I see how they take care of people," said Joshua.
While in an Ontario store during their December holidays, Tiana felt drawn to the ULTIMATE ticket's colors, and decided to pick one up. "We missed the New Year's draw and forgot about it," said Joshua.
Coming back 6 months later, they were eating breakfast when Tiana discovered the ticket and scanned in using the OLG App. "I think we just won a million dollars, babe," said Tiana. "No way!" Joshua shouted.
The couple went to validate their ticket at a busy pharmacy in downtown Toronto. "The place was packed!" exclaimed Joshua. "When I scanned the ticket, everyone went crazy and started clapping and cheering! The cashiers were jumping up and down!"
"We went back to the car and cried together as it began to set in," Joshua said, looking over at Tiana. "I'm so happy we got to share this win together," Tiana said.
Tiana and Joshua are looking forward to vacationing but want to focus on their real estate dreams first. "We want to start building homes and investing in our future," Joshua said. "Our lives are changed. Our family is taken care of," he continued. "We have work to do," declared Tiana.
Winning with OLG brings out all the feels!