There are two ways to play. Every $1 play gives you two chances to win.
Quick Pick is the easiest way to play. Simply ask your lottery retailer for a Quick Pick OR check the Quick Pick box on a LOTTARIO Selection Slip. The lottery terminal will randomly select two sets of numbers from 1-45 for you.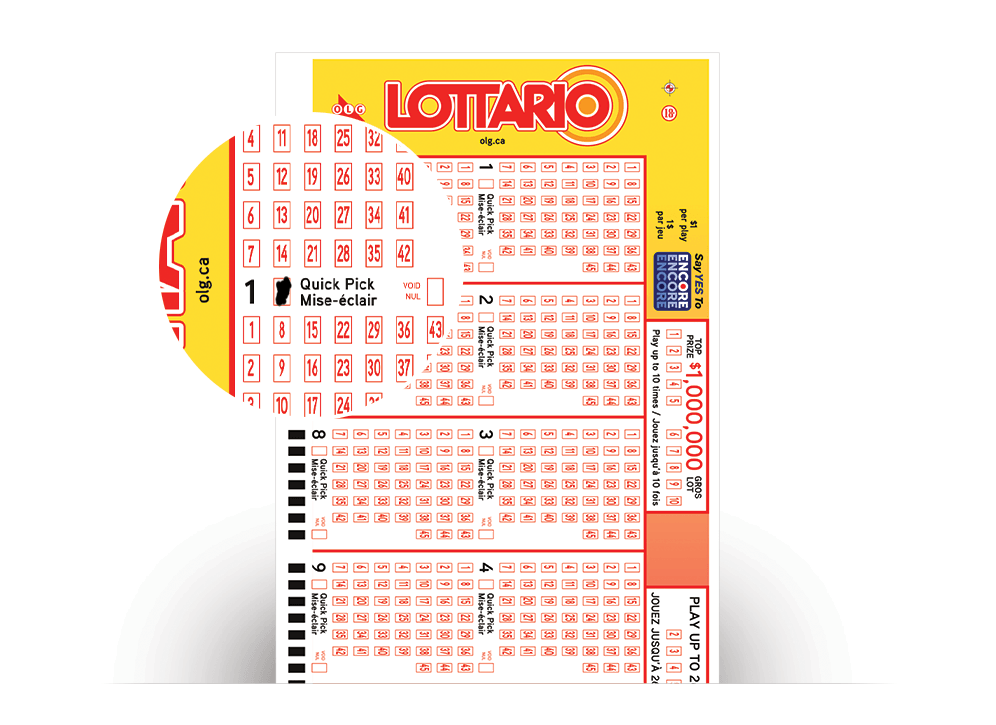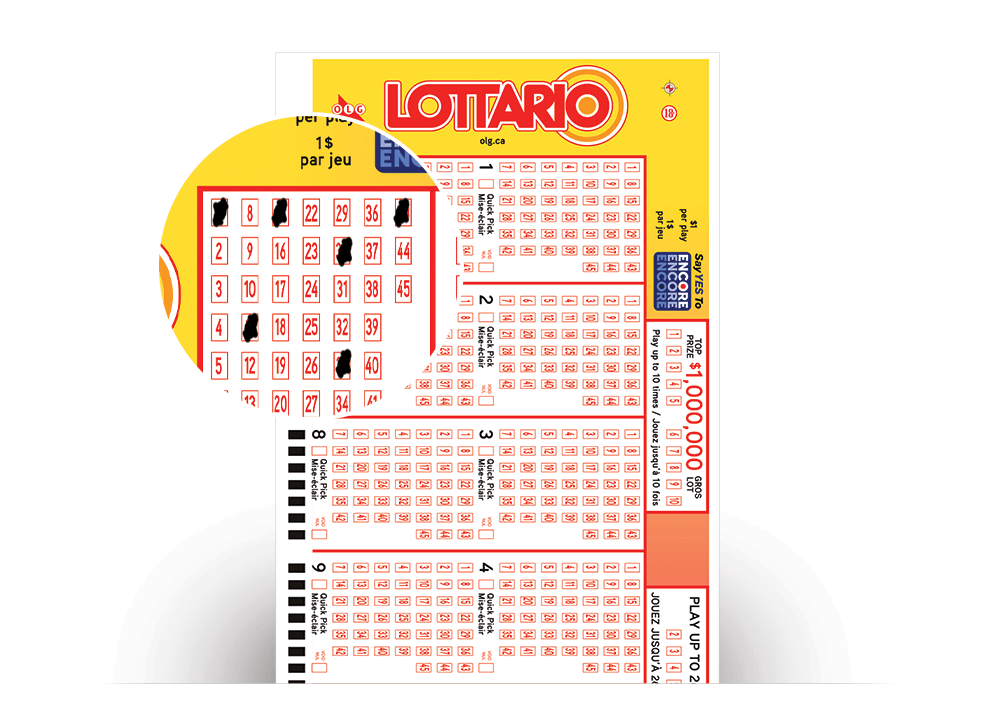 On a LOTTARIO Selection Slip, mark six numbers from 1 to 45 on up to 10 boards (each board costs $1).
If you want to play more than one draw in advance, mark the number of draws in the designated area. You can play up to 26 draws in a row.
To play ENCORE, mark the number of ENCORE plays you would like to add in the ENCORE play section box. Each ENCORE play costs $1 and you can select up to 10 plays per draw.
4. Give your completed Selection Slip to the lottery retailer and your ticket will be printed. You will receive a ticket with your numbers plus a second set of randomly generated numbers for each board you play.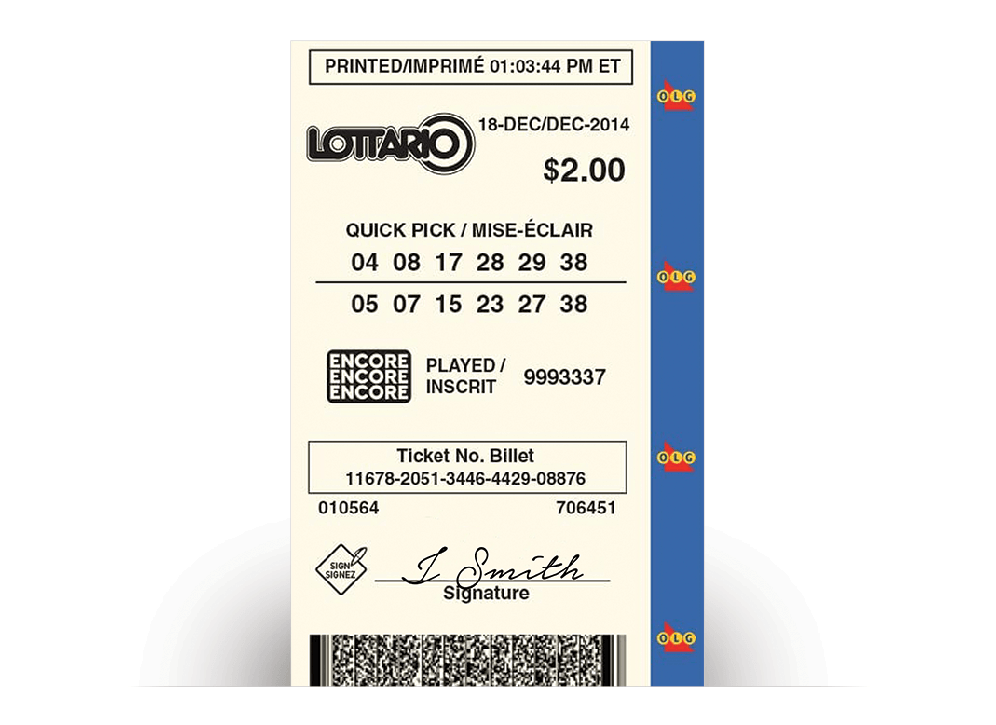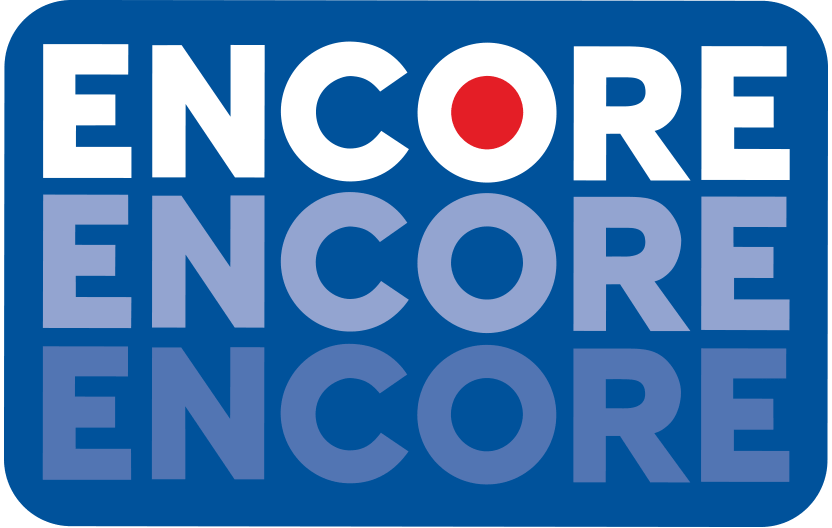 ENCORE celebrates the most winners. For only $1, ENCORE is a bonus game that offers a chance to win $1 million. And with 22 ways to win and prizes starting at $2, there are a million reasons to say 'yes' to ENCORE.
Just ask your lottery retailer to include ENCORE on Quick Picks with your host game. Or mark how many ENCORE you want to play (1-10) on your Selection Slip.
Win cash prizes for matching left to right or right to left in the exact order. Overall odds of winning any prize are 1 in 9.17.

Available only in Ontario.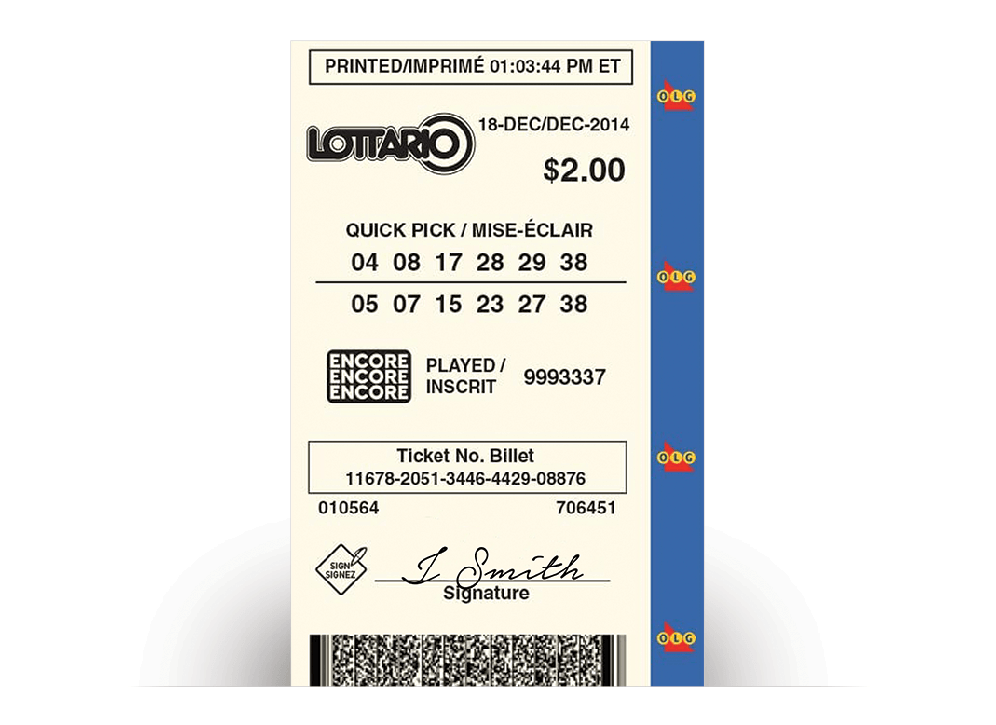 PLAYING WITH COMBINATIONS
Learn to play five-, seven-, eight-, and nine-number Combination Plays
You win on a Combination Play ticket the same way as on a regular ticket. However, because you have multiple selections, you can win multiple prizes!
You can play five-, seven-, eight-, and nine-number Combination Plays.
Download the official LOTTARIO Game Conditions. Download the official Ontario Lottery and Gaming Corporation Rules Respecting Lottery Games. While efforts are made to ensure that the rules and game conditions are accurate and up to date, they cannot always reflect changes. The Ontario Lottery and Gaming Corporation (OLG) reserves the right to change these game conditions and Rules Respecting Lottery Games with or without notice and at such times and in such manner as OLG deems appropriate.
DISCLAIMER
While every effort is made to ensure the accuracy of the information on our website, no warranty of accuracy or completeness is expressed or implied. Visit a retailer to obtain a list of official winning numbers or to use an in-store ticket checker.