DAILY KENO is an exciting lottery game that lets you control how you want to play.
Twenty winning numbers between 1 and 70 are drawn.
Match your numbers to the 20 winning numbers to win!
Two draws per day - a 2 p.m. (Eastern Time) MIDDAY draw and a 10:30 p.m. (Eastern Time) EVENING draw each day.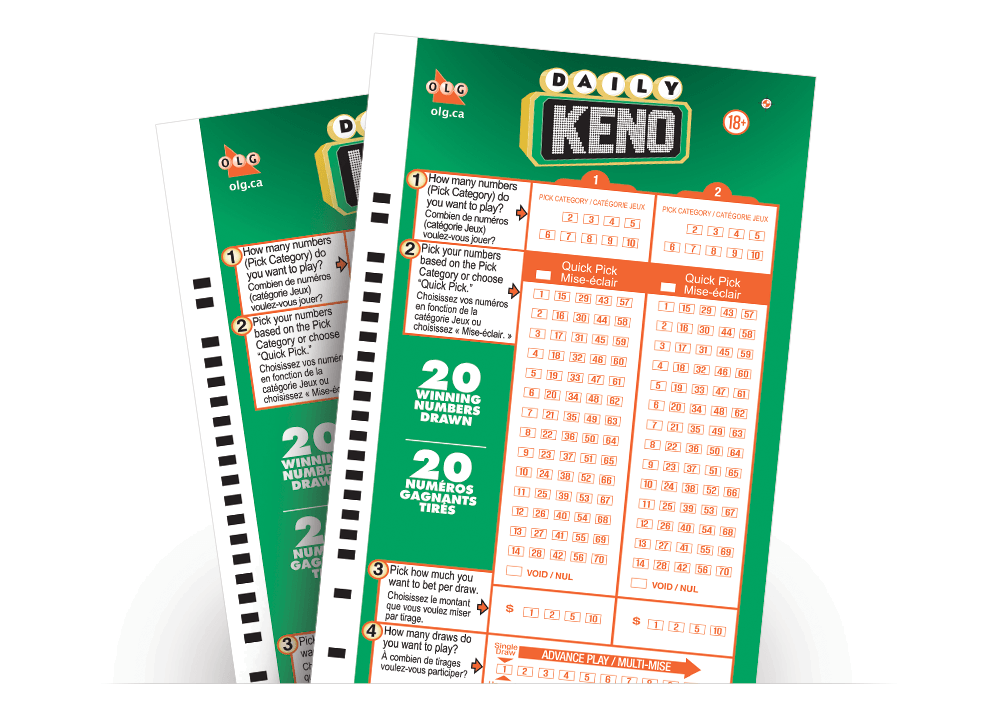 View the latest draw here
OLG limits the total amount payable for prizes per draw in each of the 22 prize categories to $4 million. Should the aggregate of the prizes available to be won by all winning tickets in any prize category result in the prize category limit being exceeded, the prizes of the category are determined in proportion to the amount that would, except for this provision, otherwise have been available to be won on the winning selections of the category.

Unclaimed prizes from Ontario-only Lotto, Sports and INSTANT Games are directed to profits paid to the provincial government to benefit the people of Ontario.
Download the official DAILY KENO Game Conditions. Download the official Ontario Lottery and Gaming Corporation Rules Respecting Lottery Games and the Ontario Lottery and Gaming Corporation Rules Respecting iGaming Lottery Games. While efforts are made to ensure that the rules and game conditions are accurate and up to date, they cannot always reflect changes. The Ontario Lottery and Gaming Corporation (OLG) reserves the right to change these game conditions and Rules Respecting Lottery Games, with or without notice and at such times and in such manner as OLG deems appropriate.
DISCLAIMER
While every effort is made to ensure the accuracy of the information on our website, no warranty of accuracy or completeness is expressed or implied. Visit a retailer to obtain a list of official winning numbers or to use an in-store ticket checker.