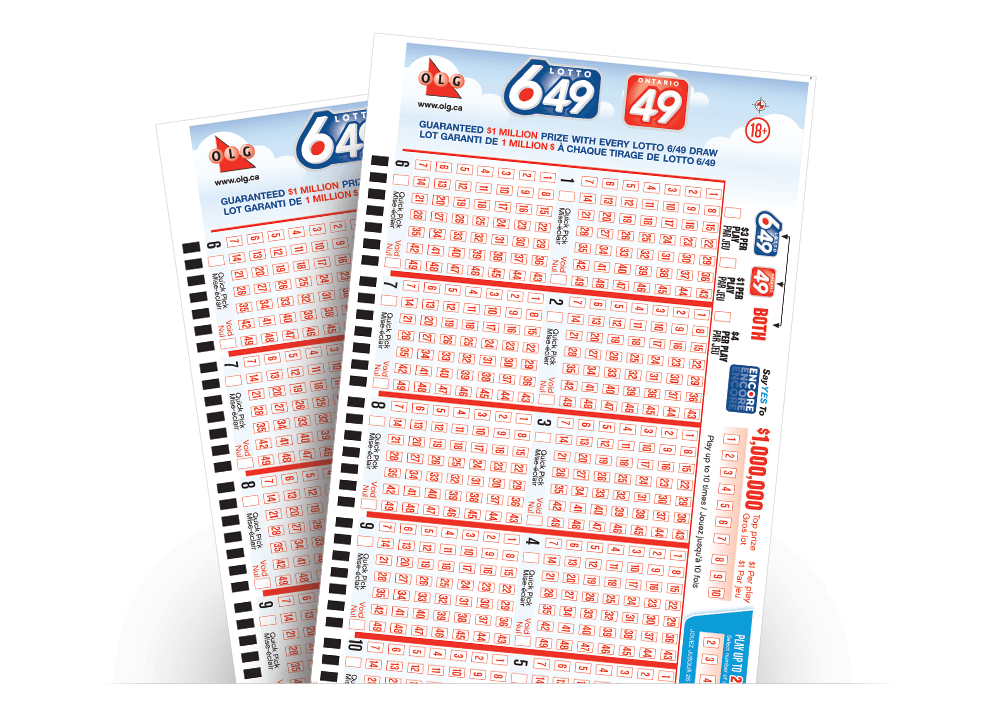 Each play costs $3 and includes one set of numbers from 1 to 49 for the Main Jackpot Draw and a second, 10-digit set of numbers for the $1-million GUARANTEED PRIZE DRAW.
Main jackpot starts at $5 million and will grow until won, with a guaranteed $1-MILLION PRIZE.
Draws are held every Wednesday and Saturday.  LOTTO 6/49 tickets are sold until 10:30 p.m. (Eastern Time) on draw nights.

You can also play up to 26 weeks in a row with Advance Play. With 2 draws per week, that's up to 52 draws in advance!

There is a winning $1-million ticket guaranteed every LOTTO 6/49 draw. That's 2 winning $1-million tickets EVERY week!
View the latest draw results in our animation video
*Note: These animations are for entertainment purposes only and do not represent how the official draws are conducted. In the event of any discrepancy between this information and the official winning numbers, the latter shall prevail.