There's more than one way to play LOTTO 6/49
HOW TO PURCHASE LOTTERY ONLINE:
Buying your lottery tickets online is easy!
Get in to win...in three simple steps: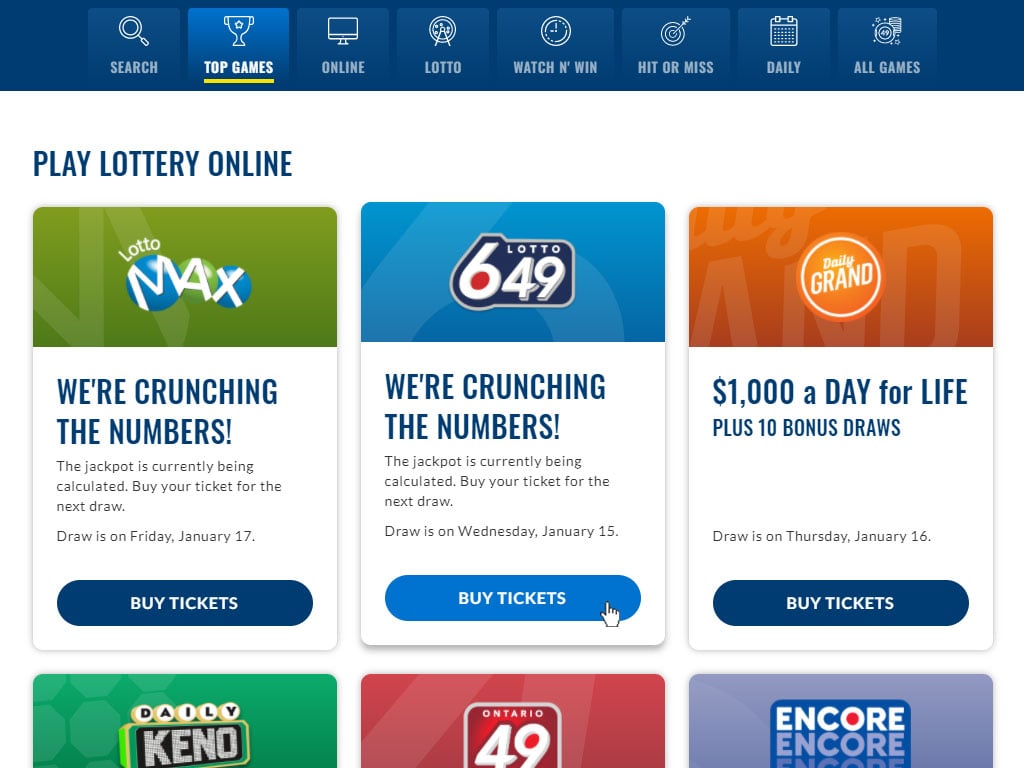 Select 'Buy Tickets' to pick your numbers. Want us to automatically generate random numbers for you? Choose Auto Pick!
Once you've chosen your total number of plays, and confirmed your number of selections, review your ticket details and complete your purchase!
Dont forget to add a Multi-Draw or Never Miss a Draw Lottery Subscription!
HOW TO PURCHASE AT RETAIL: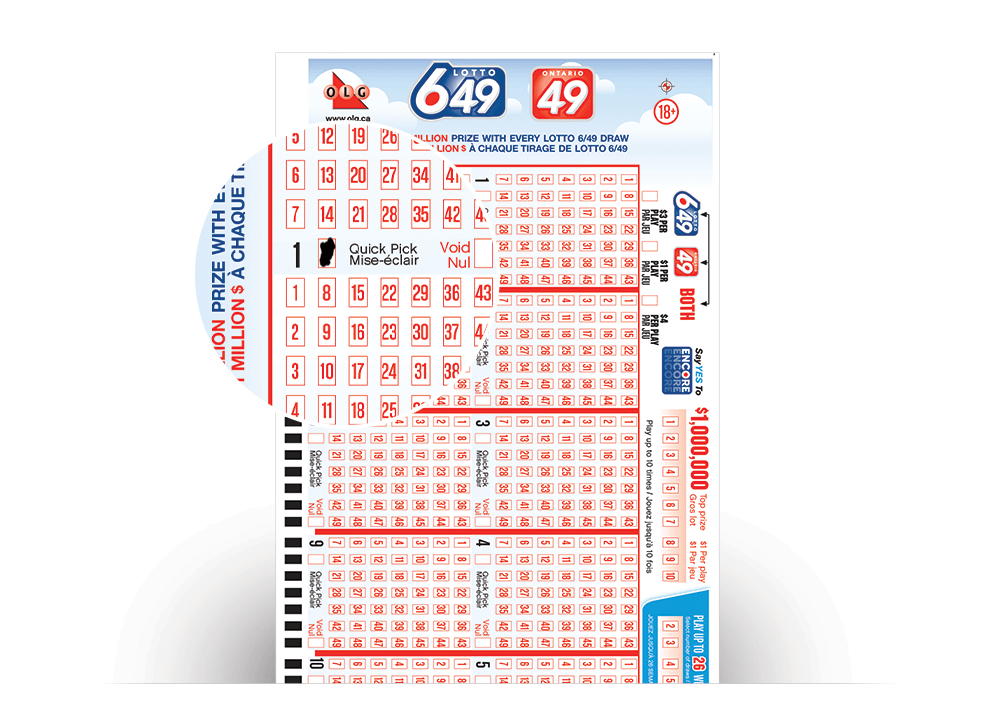 Simply ask your lottery retailer for a Quick Pick OR check the Quick Pick box on a LOTTO 6/49 Selection Slip. The lottery terminal will randomly choose one set of numbers for the Main Draw and one set of numbers will be generated for the GUARANTEED PRIZE DRAW.
If you want to play for more than one draw in advance, use a Selection Slip and mark the number of draws in the Advance Play box.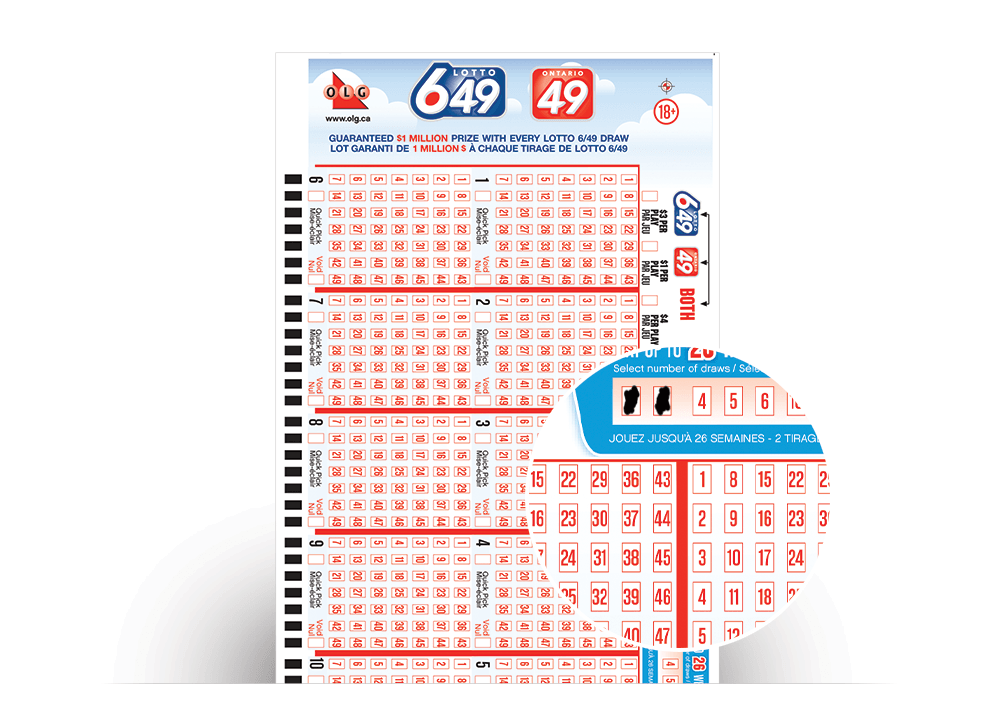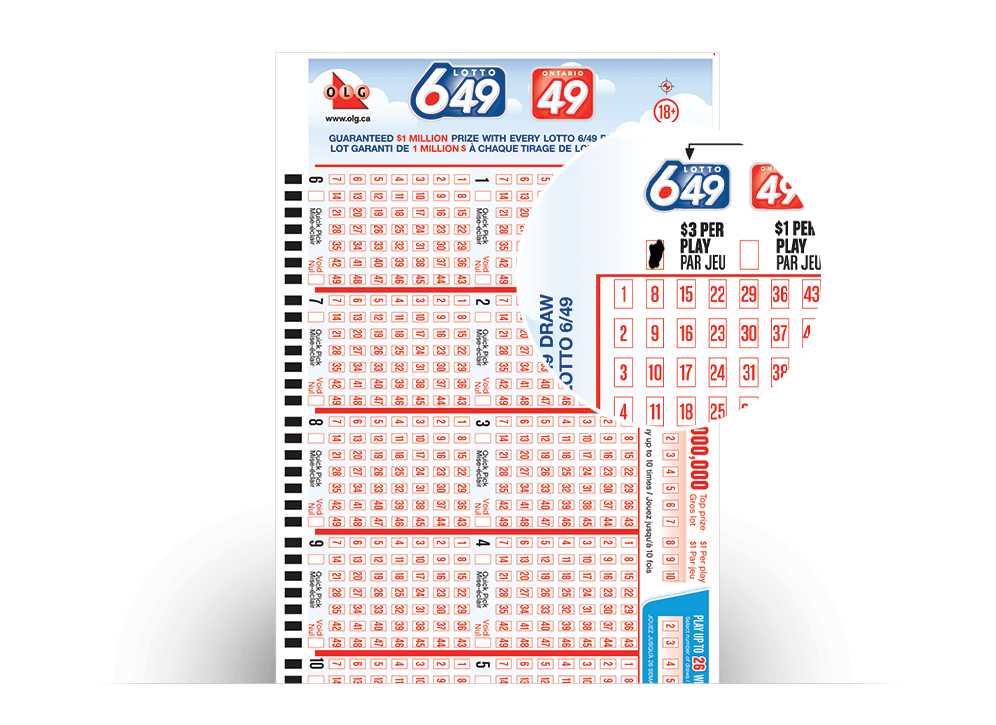 On a LOTTO 6/49-ONTARIO 49 Selection Slip, mark LOTTO 6/49 in the game box. Choose six numbers from 1 to 49 on up to 10 boards (each board costs $3). Or, check BOTH to play the same numbers for LOTTO 6/49 and ONTARIO 49.
If you want to play for more than one draw in advance, mark the number of draws in the Advance Play box. You can play up to 26 weeks in a row. With 2 draws per week, that's up to 52 draws in advance. To play ENCORE, mark the number of ENCORE plays you would like to add to your ticket. Each play costs $1.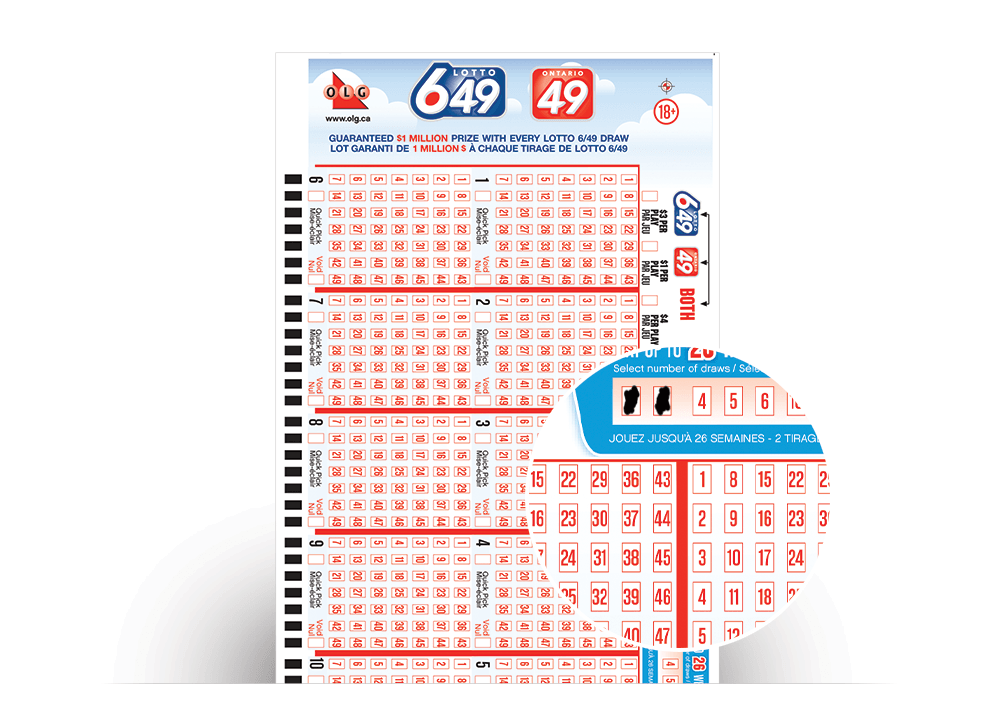 ENCORE celebrates the most winners. For only $1, ENCORE is a bonus game that offers a chance to win $1 million. And with 22 ways to win and prizes starting at $2, there are a million reasons to say 'yes' to ENCORE.
Just ask your lottery retailer to include ENCORE on Quick Picks with your host game. Or mark how many ENCORE you want to play (1-10) on your Selection Slip. 
Cash prizes for matching left to right, right to left, or a combination of both. Overall odds of winning any prize are 1 in 9.17.
Available only in Ontario.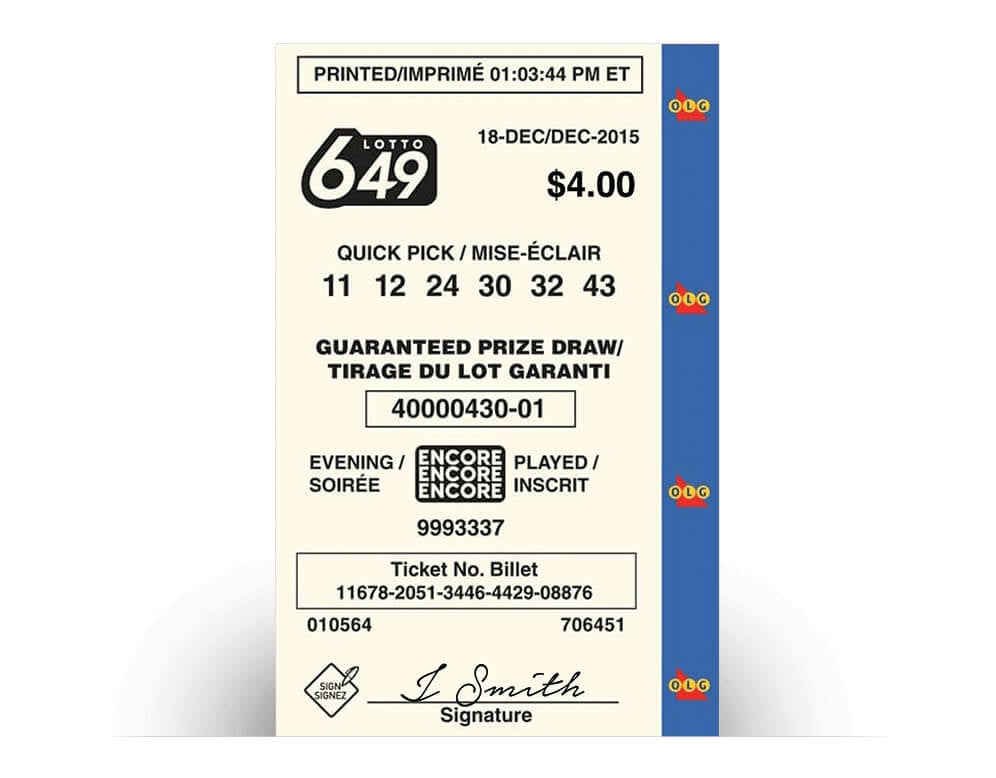 View the latest draw results in our animation video
*Note: These animations are for entertainment purposes only and do not represent how the official draws are conducted. In the event of any discrepancy between this information and the official winning numbers, the latter shall prevail.